OUR UNIQUE TECHNOLOGIES DELIVER UNMATCHED PERFORMANCE FOR
APPLICATIONS IN AEROSPACE, ELECTRONICS AND ELECTRIC AUTOMOTIVE SYSTEMS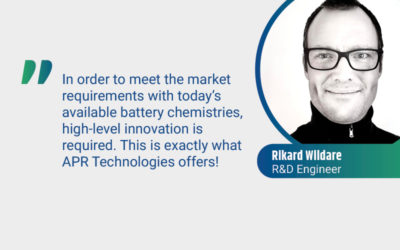 Within our concept "Meet the APR team", APR Technologies employees get to share their experiences, knowledge and trend research within their field of work. First out is Rikard Wildare, R&D Engineer in APR's battery section! Hello Rikard, tell us a little...